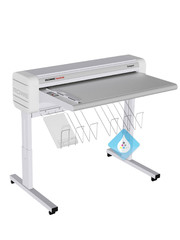 Rowe VarioFold offline electric folding device
We deliver the folder complete as shown! The Rowe VarioFold folding machine is height adjustable. Extremely compact thanks to the output of folded documents on the front. You can upgrade from offline to online at any time. The folder is very quiet.
€3.950,00 Excl. tax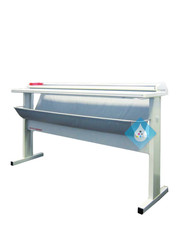 Rowe 59 cutting machine
Manual trimmer with a maximum working width of 150cm. The machine has a base and snipper and reception is carried out with a rotating, self-abrasive knife.
€500,00 Excl. tax